Sup guys, a quick run down on one of the biggest circle lens online stores. Got a promo code and stuff, so you guys can add a "mystery gift," so they call it, when you buy a pair of lenses from them, yeah?
So here's their cute af website: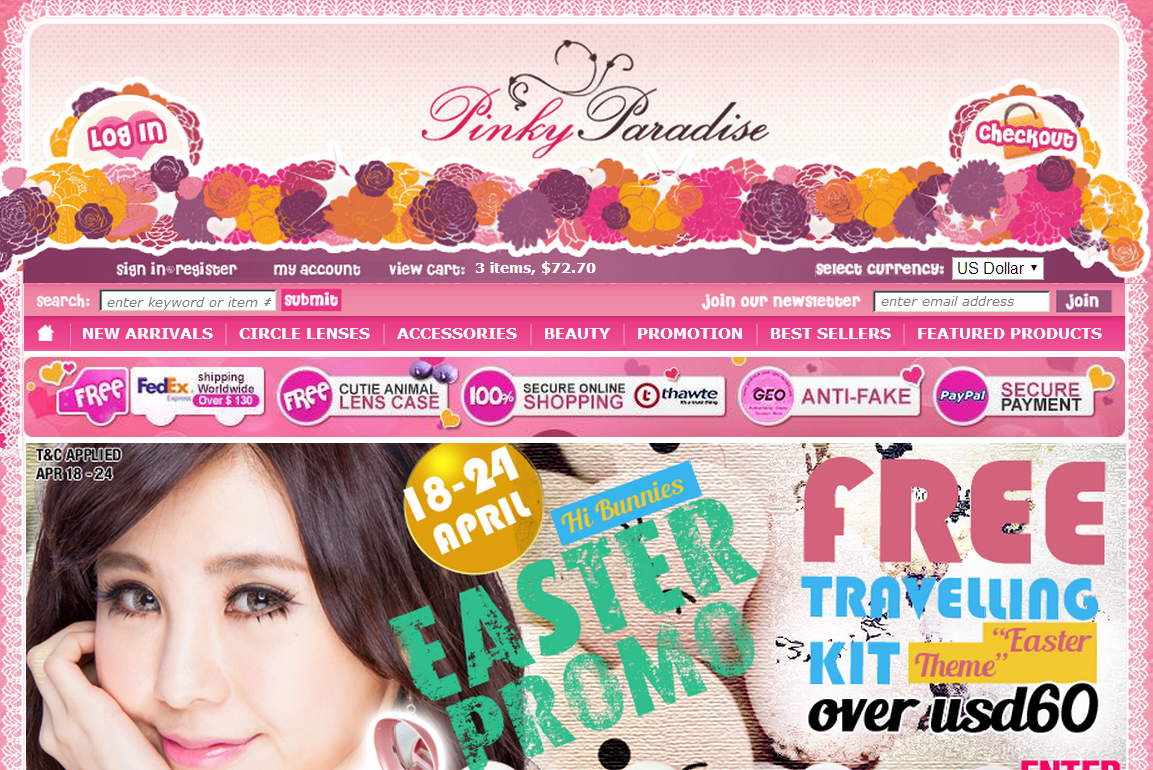 Notice that they're having a promo - it happens. I especially recommend buying around the Christmas holiday season, because there's some crazy sales and free shipping and it's real great. Free express shipping for over $130, by the way.
You gotta believe me when I say that I've looked around a shitton of circle lens stores, and Pinky Paradise definitely has the largest selection from everything I've seen. Really helps when you're looking for the one pair of lenses for cosplay - also, PP usually has all the specific ones I want, so I only have to pay the shipping once (thank god). They also seem to be always coming out with new series of enlarging contacts - it's mostly fashion based. (Feel free to hit me up for some cosplay-geared lenses though, we all know that we need the opaque ones haha.)
Feel free to shop around a little bit if you need circle lenses. 
Seriously, praise their website organization.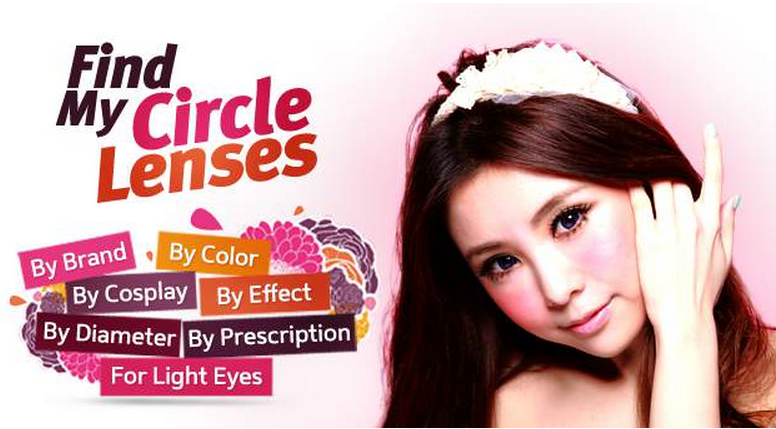 Some stores just ask you what brand you want, sometimes - and honestly, I usually have no idea, so thank god for good sorting, jeebus. 
Really recommend PP, as you can see, I'm getting ready to get another batch of lenses haha. I suggest you order with friends, the shipping can really pack a punch sometimes. 
Closing this off with my promo code: hetchrome
Holla.